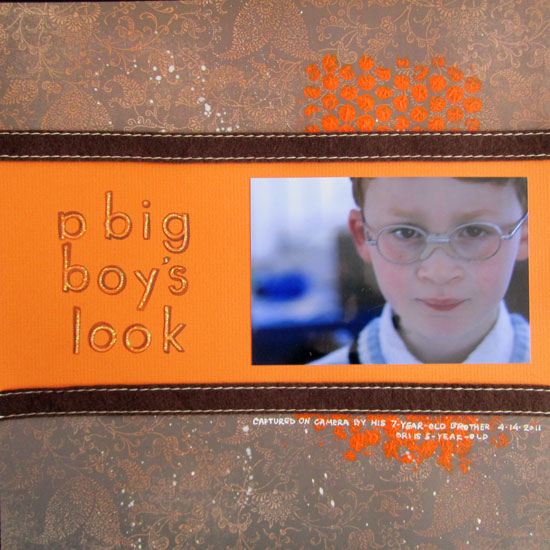 Before heading to the party, celebrating my nephew's birth, I had the pleasure of spending the morning with my sister and the early afternoon with her boys: Asaf and Ori.
I had fun playing with them while their mother, my sister, was getting ready.
This beautiful photo of Ori was taken by his 7-year-old brother, Asaf, who loves to take pictures too.
I can't help but admiring the gesture Asaf captured in this photo. Such a big boy's look!
Products Used
Technique
Background
For the distressed background I used a good old bubble-wrap. I just squirted some acrylic paint (which is very thick and has good quality) onto a paper plate and flattened it with a scrap paper. Then I dabbed the bubble wrap in it and "stamped" it on my background.
Next I took some white watercolor and flooded it with water, then I dabbed a brush in the diluted watercolor and tapped the edge of my brush, while holding it above my background sheet.
Then I assembled the rest of my layout.
Title
I stamped the title with the letter stamp set and assembled word by word, to make sure the letters are aligned.
Then, to add some texture and volume, I filled in the letters with Stickles. I think that Glossy Accents or a similar product can add even more volume and assimilate epoxy letters. Next time…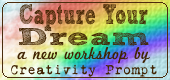 Check out Creativity Prompt's self paced workshop: "Capture Your Dream". In this workshop you will capture, follow and make your dream come true as well as document your journey in a fabulous mixed media mini album.
Tags: creativity prompt, layout, scrapbook, scrapbook layout, scrapbooking