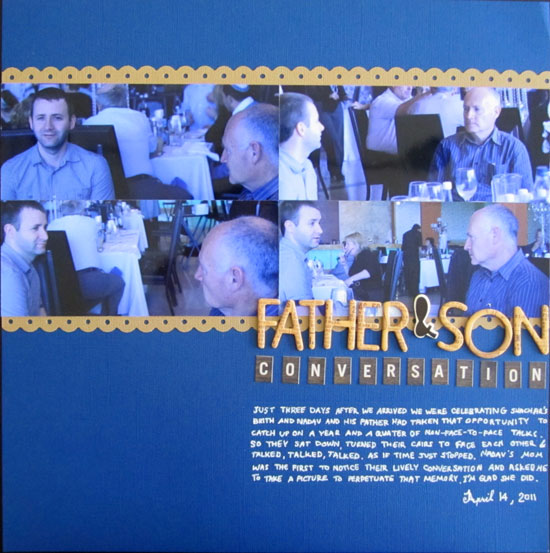 Nadav's mom was the one who asked me to take these pictures, and I'm so glad she did.
This is such a good memory to have and such a great way to showcase my husband's special connection with his dad.
All the pictures were printed at 4″ by 6″ but trimmed to 2½" by 6″ to emphasize the conversation between the two, rather than the busy background of the event we were in.
This is a very minimalistic layout, where the photos take the center stage.
Products Used

Check out Creativity Prompt's new and unique self paced workshop: "Welcome Little One". This workshop will provide you with everything you need, and then some, to make a fabulous handmade mini album to record the first moments of a new born baby.
Tags: creativity prompt, layout, scrapbook, scrapbook layout, scrapbooking