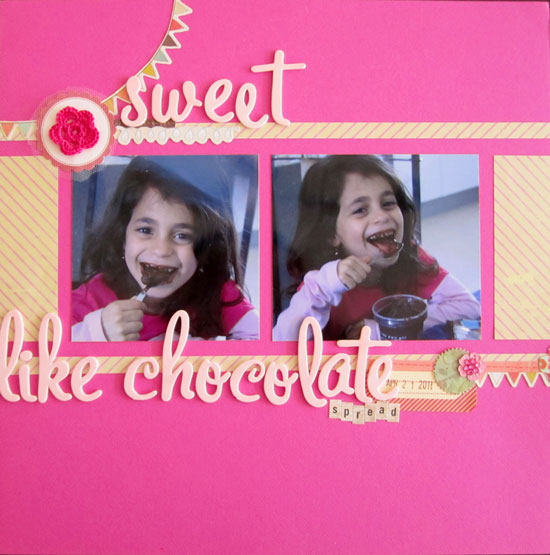 Sometimes a picture is worth a thousand words and a title is more than enough.
Somehow, my mischievous niece, Tsuf, keeps getting into situations wherein a picture will suffice…
I love her!
[And too many people say she reminds them of me at her age. I was pretty opinionated, what can I say…]
Products Used

Check out Creativity Prompt's new and unique self paced workshop: "Welcome Little One". This workshop will provide you with everything you need, and then some, to make a fabulous handmade mini album to record the first moments of a new born baby.
Tags: creativity prompt, layout, scrapbook, scrapbook layout, scrapbooking