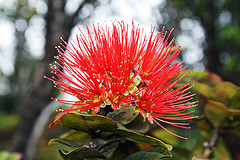 The "wedding season" has arrived… Nadav and I also got married in June – two years ago, and the love between us is still growing and thriving.
Romance is an inspiring and motivating force. Love is even more wonderful as it surrounds our lives in so many ways. Granted, we love our significant other; but we also love our family, we love our friends, we love watching the sunrise at dawn.
As with our sweethearts so with the rest of our "objects of love", a relationship based upon love needs constant cultivating and grooming. It does not sustain itself, but it gives back so much in return. The reward is worth all the hard work. It is absolutely PRICELESS.
For this week's inspiration prompt, be inspired by love. Love and be loved…
John Lennon had said it beautifully:
Love is like a precious plant. You can't just accept it and leave it in the cupboard or just think it's going to get on by itself. You've got to keep on watering it. You've got to really look after it and nurture it.
Share
Share your thoughts and insights about love and loving relationships by leaving a comment on this post.
If you liked this post you may want to subscribe to my feed:
Tags: flower, Inspiration, Inspiration prompt, love, quote, quotes, wedding