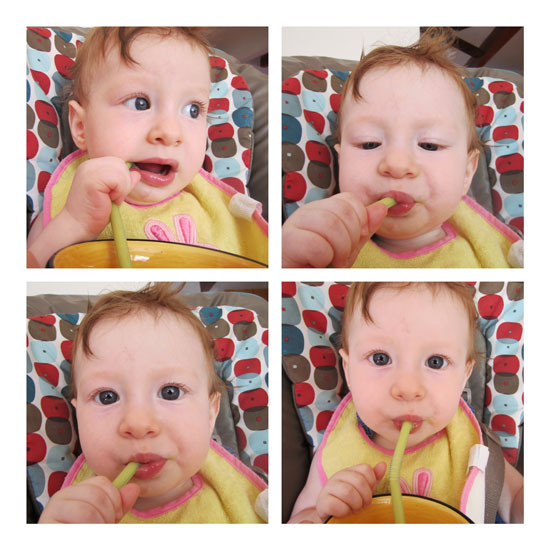 Somebody, please pinch me.
My tiny little Maya, whose head I could fit in my palm, is 8½ months old.
Oh. Em. Gee.
Her eyes are still blue.
Her skin is still paper-white.
She is still pretty small [just 14 pounds…].
She drinks fruit smoothies with a straw.
[This one is banana and avocado. Thanks for asking]
She crawls. She sits. She has 3 teeth…
[I have the marks to prove that.]
She smiles a ton.
She does tricks.
She captivates everyone who sees her.
I mean e-v-e-r-y-o-n-e.
She loves books.
She loves being outdoors.
She REALLY loves the swing.
The harder we push – the better.
She 'talks' herself to sleep.
She is my world.
My world is SO awesome!
Tags: family, Maya, Personal Notes