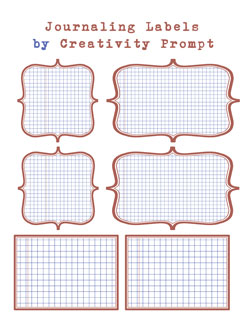 For a reason, unknown to me, I have been fascinated with squared paper (and squared Japanese tape) lately.
As always, when something makes me happy, I open my Photoshop Elements and try to create it, so I can have unlimited amount of it…
Here is a variety of squared journaling labels I whipped up and wanted to share with my beloved readers.
Feel free to download it and use it for your amazing stories and precious memories [Click on the image to download the file. Personal use only]
I'd love if you came back and showed me, or told me, how you used those journaling labels.
Spread the word so others can enjoy the freebie too.
More free printables for your personal disposal.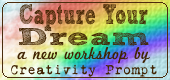 Check out Creativity Prompt's self paced workshop: "Capture Your Dream". In this workshop you will capture, follow and make your dream come true as well as document your journey in a mixed media mini album.
Tags: freebie, Journaling Cards, journaling labels, Journaling spots, journaling tags, printable