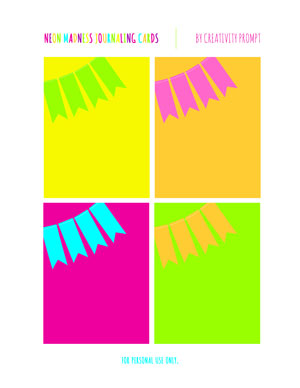 Are you ready to glow in the dark?
Today I am sharing a set of FREE neon madness journaling spots with you guys (for personal use only).
To download it simply click on the image (or the link) and if it doesn't work try to right-click on it and opt for the "save target as…" option (it may be phrased a bit differently on different operating systems – but do NOT opt for the "save image as" option, as you will get the low resolution tiny preview image).
I hope you like these mad neon journaling cards and have lots and lots and lots of fun with them.
Make sure you didn't miss the rest of the free printables on Creativity Prompt.
If you like it –
Share
How are you going to use these journaling cards? Please leave a comment and share.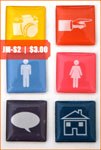 Bring life to your projects with handmade epoxy stickers.
Just $3.00 per package.
6 stickers in each package.
Each sticker measures approximately ¾â€ by ¾â€.

Tags: freebie, Journaling Cards, journaling labels, Journaling spots, journaling tags, printable