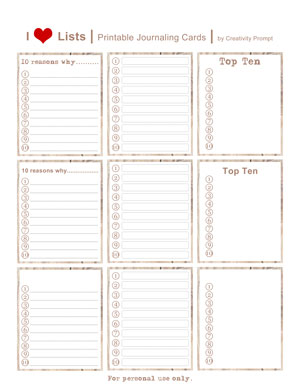 Today I am sharing another set of FREE printable lists with you guys (for personal use only).
They coordinate perfectly with these universal printable lists as well as these stylish printable lists.
Enjoy all the matching lists while planning the coming year. This is going to be a FABULOUS year. Then come back tomorrow for more lists…
To download it simply click on the image (or the link) and if it doesn't work try to right-click on it and opt for "save target as…" (it may be phrased a bit differently on different operating systems – but do NOT opt for "save image as", as you will only get the tiny preview image).
I hope you like them and have lots and lots and lots of fun with them, and if you do – please share.
Make sure you didn't miss the rest of the free printables on Creativity Prompt.
Share
How are you going to use these printable lists? Please leave a comment and share.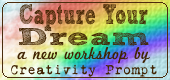 This year you can really make your dream come true!

"Capture Your Dream" workshop is a self-paced, six weeks long workshop, that will walk you through a journey of capturing your biggest dream and making it come true.

In the process of making your dream happen – with lots of inspiration and guided self-exploration, you will also create a mixed media mini album from scratch and learn many tips and techniques – including some photography pointers that will add character to your photos and will help you take better pictures of your projects.


The workshop includes 30 printable PDF lessons with step-by-step pictures and instructions as well as several printable templates you may use in other projects too.

I am confident you will enjoy it and find it helpful so I also offer full money back guarantee while the workshop lasts.
Tags: freebie, Journaling Cards, journaling labels, Journaling spots, journaling tags, list, lists, printable, to-do