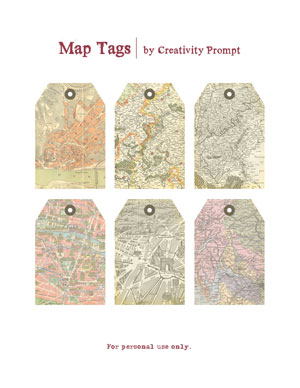 I saw a few of these tags "running around" the world wide web and fell in love with them. So I decided to grab some public-domain maps and create my own map tags and share them with you guys (for personal use only).
To download it simply click on the image and if it doesn't work try to right-click on it and opt for the "save target as…" option (it may be phrased a bit differently on different operating systems – but do NOT opt for the "save image as" option, as you will get the low resolution tiny preview image).
I hope you like it and have lots and lots and lots of fun with it. Plus, if you love my printables, check out my new self paced workshop: "Make Your Own Planner 2012", I think you will love it too.
Make sure you didn't miss the rest of the free printables on Creativity Prompt.
Share
How are you going to use these labels? Please leave a comment and share.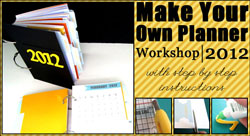 Check out Creativity Prompt's new and unique self paced workshop: "Make Your Own Planner".
This workshop will show you how to make a beautiful handmade planner for the year 2012. Not only are you going to get the entire meticulously designed planner kit for instant download, but you will also get a high resolution video tutorial as well as step-by-step instructions to guide you on each step of the way. Either treat yourself with a fresh and creative start for the coming new year, or get it to create wonderful gifts for your family and friends.
Join now
Tags: freebie, Journaling Cards, journaling labels, Journaling spots, journaling tags, printable