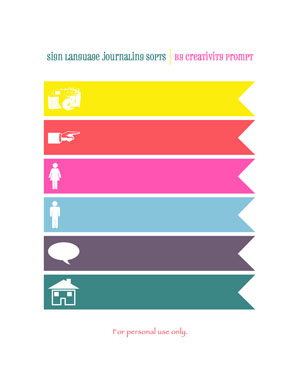 Today I am sharing a set of FREE 'Sign Language' journaling spots with you guys (for personal use only).
Say it in English. Say it in French. Say it in Hebrew, in German, in Spanish, in Italian, in Chinese, in Japanese, in Portugese, in Arabic, in Urdu. Say it in any language.
Just say it! Tell your story.
To download it simply click on the image (or the link) and if it doesn't work try to right-click on it and opt for the "save target as…" option (it may be phrased a bit differently on different operating systems – but do NOT opt for the "save image as" option, as you will get the low resolution tiny preview image).
I hope you like it and have lots and lots and lots of fun with it.
Make sure you didn't miss the rest of the free printables on Creativity Prompt.
If you liked it –
Share
In what language do you tell your stories? Please leave a comment and share.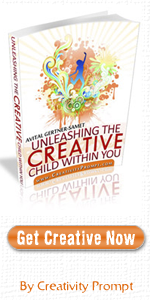 Back when we were kids creativity came naturally to us. Everything was possible and our prolific imagination was the only limit we knew.
Through the years we have grown apart from our inner creative child and along with that – have lost our pristine and utter joy of creation.
In this e-book I will pave your way back to your inner creative child, brick by brick.
"Unleashing The Creative Child Within You" will explain why you became distant from your core creativity and will reveal the secret to getting it back.
With exercises designed specifically to help you find the inner child within you, regain its confidence and unleash it – you are bound to get your mojo back faster than you think.
Get "Unleashing The Creative Child Within You" for your Kindle
for only $4.99.
You can read the Kindle book on Kindle devices, on your smart phones or on your PC or MAC.
Tags: freebie, Journaling Cards, journaling labels, Journaling spots, journaling tags, printable