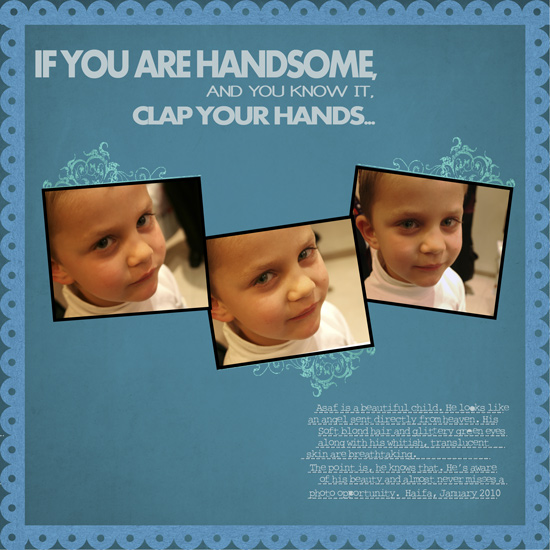 [
Fonts:
Rough Typewriter, Print Bold, Aharoni;
Digital Kits:
Can't Buy Me Love by Shimelle Laine
,
Holiday Party by Brandy Buffington
,
Color My World by Rhonna Farrer
– all available at Two Peas In A Bucket & Digi Essentials by Karla Dudley available at The Digichick Shop (the stitches).]
Asaf is my nephew and he is a beautiful child. He is also aware of his angelic beauty and likes to be captured by camera.
I have noticed the twinkle in his eyes and his shy look whenever I take the camera out of the bag.
I have noticed how he suddenly stops his latest fit just to stand – with all the patience in the world, waiting for the shutter to run its course.
I have noticed how he gradually develops a smile that grows into a grin as I take more and more pictures.
Asaf is my nephew and he is a beautiful – breathtaking, stunning, amazingly pretty – little child.
I have noticed he likes his pictures to be taken.
I love it!
Journaling Prompt
Have you made a characteristic observation of one of your loved ones? Write it down. Document and immortalize it.
Share
What small observation have you made lately? Share by leaving a comment.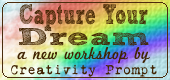 "Capture Your Dream" workshop is relaunching as a self-paced workshop. Isn't this the perfect time for you to capture your dream and make it happen?