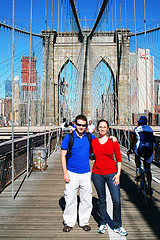 I have a million things to be thankful for. My family. My friends. My health. My readers. My life style. My adventures. My education. My opportunities. My dream coming true. I have so many things to be grateful for that I don't even know where to begin.
Each item I add to the list brings happiness and joy and warms my heart. Names come up and places I have been at. Delicatessens I have tried. Sweet memories.
The thing is that when I try to come up with a list so many things flood my brain and my heart at the same time. Smile after smile, and at times – some tears, accompany all the great things I appreciate having or having had in my life this year and in general.
It's a good thing. Don't get me wrong. I am GRATEFUL.
But I want to give each item on my list the attention it deserves. So no list for me this year. I am trying to concentrate on one thing I am most grateful for.
Without further ado, if you are with me on that, concentrate on one person or one thing you are most thankful for this year and write down why.
Nadav
, my dear husband.
I love you so much. You have been the light of my life.
You make me laugh. Constantly. Even when I'm blue or sick – you can always crack me up.
You make me think. You make me rethink and then think some more. You make me try harder.
You make me aspire higher. You make me better.
You motivate and inspire me. You make me believe in myself and you remind me time an again of accomplishments I have long forgotten.
You make the day brighter and the night more magical. Thanks to you I wake up with a big smile every morning.
I am so happy to have you in my life, Nadavi.
This year I am most thankful to have you!
Share
Who or what are you most thankful for this year? Share your gratitude by leaving a comment on this post.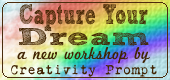 "Capture Your Dream" workshop is relaunching as a self-paced workshop. Isn't it the perfect time for you to capture your dream and make it happen?
Check out the new "Make Your Own Planner" workshop and you may solve this year's holiday gift shopping problem. An affordable workshop that keeps on giving…
Tags: gratitude, Journaling Prompt, thanksgiving