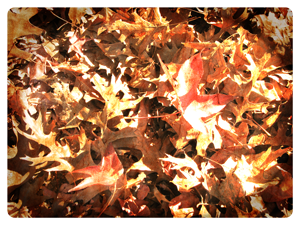 Right now in some places the first signs of fall are budding. Some places are already in the midst of fall. In other places it isn't fall at all. Some places have no fall…
Here at the Bay Area in California the mornings are chillier. The foliage has just started to lose its bright green sheen. When you stroll along the sidewalk you may even spot a fallen leaf or two. You may barely notice but the season is changing.
S l o w l y.
To seize the season this week's journaling prompt is calling you to record your special fall traditions (or which ever season you experience now).
Is it "bathing" in colorful leaves?
Is it going to the pumpkin patch?
Is it sipping a venti pumpkin spice latte?
Is it cooking your first batch of soup?
What is it that you do when you wake up in the morning and notice the fall has arrived?
Share
Share your special fall traditions. (Share your recipes as well, if you mark the fall by cooking a special dish)
Is it fall where (and when…) you read this post?
Share by leaving a comment on this post. I am excited to hear about your traditions.
Tags: fall, journaling, Journaling Prompt, seasons, tradition