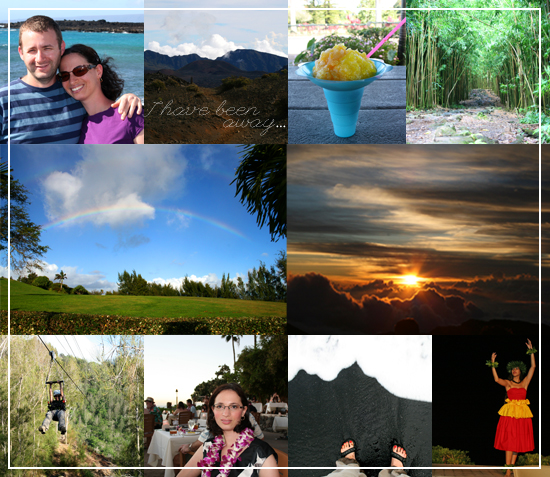 Hi everyone,
I have been away…
For the last 10 days I have been in Maui, Hawaii and just came back today.
It was wonderful!
We were hiking – to the edge of our (or my) abilities (12 miles hike from dawn till afternoon).
We were ziplining, hanging between heaven and earth.
We were hanging at the beach, reading and bathing in the cool ocean water as well as the warm sun rays.
We had great food with wonderful traditional songs and costumes.
We were climbing mountains and going down deep craters.
We walked on black sand beaches and red sand beaches, created by the volcano eruptions.
We walked through bamboo forests and lush vegetation.
We saw numerous rainbows – half rainbows, full rainbows and even double rainbows.
We had a blast and now I need a vacation from my vacation…
Though I don't get to have one.
I have another personal challenge ahead of me and it will be time consuming and nerve-wracking, all over again.
However, I have a ton of renewed energy and high spirits.
I hope you all have been doing great!
I missed you.