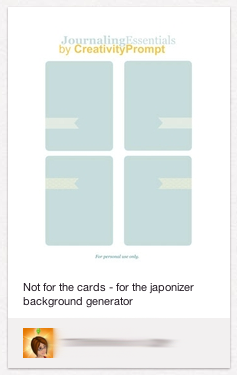 I do my best to provide useful information and materials for my readers.
I share most of my work for FREE.
I try to answer all questions and reply to every comment.
I steer clear from hidden links and sponsored texts and by that turn down a lot of money…
My only stream of income from my blog is my affiliate links to products I tried from stores I trust [from which I get a fraction of the amount paid] as well as my products – my workshops and my book.
I love my readers and every time a reader comments on how helpful my printables are for her – it truly makes my day!!!
I REALLY appreciate when ever you tweet, like, pin or stumble upon any of my posts.
It means a lot to me when you share a link to a printable you used on a project.
I always find it hard to recognize my printables, as your projects are so beautiful, that my design pales in comparison and shrivels in shame.
Which is why it is hurtful when someone takes the time to pin something just to mention it isn't for my actual work, but for a link I included on my post.
It hurts.
I am a real person.
And a way too sensitive one.
That. Is. All.