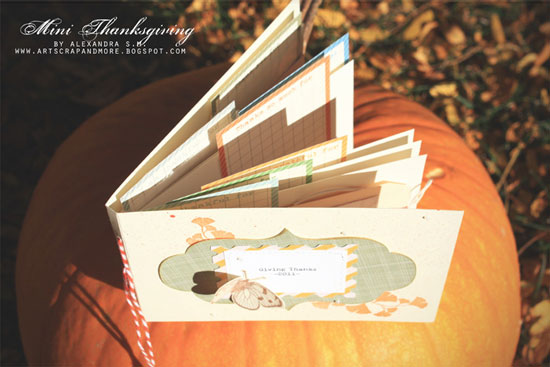 Alexandra has whipped up another gorgeous mini book using my printable journaling cards. She always makes them look a lot better than they really are 🙂
But wait, there's more.
Alexandra also included step by step instructions on her post, so you can also make this beautiful Thanksgiving mini.
So in the spirit of Thanksgiving – THANK A BUNCH ALEXANDRA!
Tags: Alexandra, Reader Highlight, thanksgiving