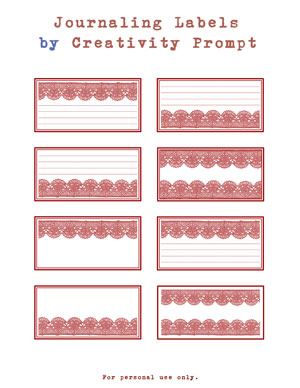 This week I am sharing a set of FREE laced journaling labels with you guys (for personal use only).
I designed this set per request of a treasured reader, Ann – who took the time to answer my question: "what would you like to see on freebie Fridays?"
I urge you to do the same 🙂 I'd love to hear from you. Just leave a comment here.
To download it simply click on the image (or the link) and if it doesn't work try to right-click on it and opt for the "save target as…" option (it may be phrased a bit differently on different operating systems).
I hope you like it and have lots and lots and lots of fun with it.
Make sure you didn't miss the rest of the free printables on Creativity Prompt.
Share
What are you planning to do with this set? Please answer by leaving a comment.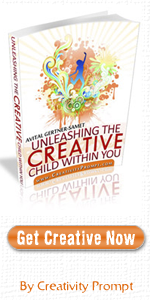 Tags: freebie, journaling labels, Journaling spots, journaling tags, lace, printable