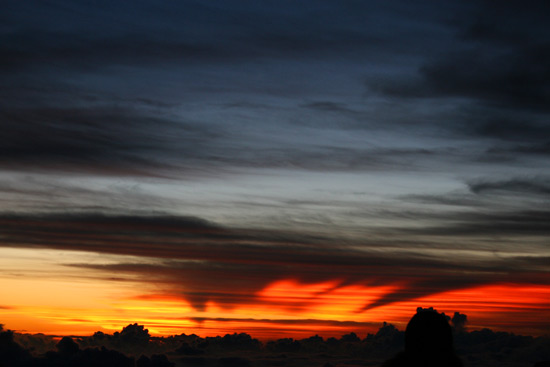 In the wee hours of the night, when the entire world (or at least my slice of it) is silent,
I find myself wide awake and my mind starts shouting.
Thoughts and worries and judgements are flooding me from within, loudly voicing their disapproval.
I toss and turn and try to shut them off but they stubbornly resurface, obnoxiously and selfishly.
I try to sleep only to become more and more alert.
I think about everything I have to do and everything I should have done but haven't.
I want to be the one that does it all, effortlessly.
I want to sleep through the night without a worry in mind.
But I am not that person and I can't.
I have so much in life.
Most of it is love.
Wonderful and pure love.
I am so grateful for that.
But all I can think about is the bads and the wrongs and the can-nots.
Mornings are so beautiful, so pristine – but I'm dreading my mornings again.
Dreading the work I have ahead of me and work I must put on the back burner for a while.
I try to stay awake as long as I can, as late as my eyes can keep open.
I try to weary myself, to bring myself to exhaustion.
I try everything I can to keep me from waking up in the middle of the night when everything is silent.
But I can't.
Thus, in the wee hours of the night, when everything is silent,
My mind starts screaming out loud.
How are your wee hours of the night? Does your mind starts shouting whenever silence spreads around?
Tags: Personal Notes