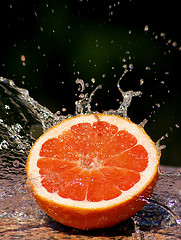 [Photo by:
Steven Fernandez
]
Most people are blessed with all 5 senses: Sight, hearing, taste, smell and touch. I am constantly using all five senses throughout my creative journey and cannot imagine what would I do if one of my senses was impaired. However I have come across very creative people who were unable to see, hear or taste, so I know that creativity can for a certain extent compensate for the loss of one of the senses.
One of the things I cannot imagine how can one compensate for is the ability to see colors (which is funny as my father is color blind). The broad spectrum of colors, the different tones and shades, the richness, the effect of combining different colors together. I find those very hard to explain verbally. Which is why I think it will make the perfect creative writing exercise.
For this week's journaling prompt try to describe colors to a blind person. How would you transcribe the visual record? Clearly it is going to be futile to use the color's name, so how else can you describe it?
Share
Do you think colors can be described to a blind person? I am interested to hear your thoughts on that matter and would be delightful to read your colors description!!! So please leave a comment and share.
If you liked this post subscribe to my feed:
Tags: colors, creative writing, guided writing, journaling, Journaling Prompt