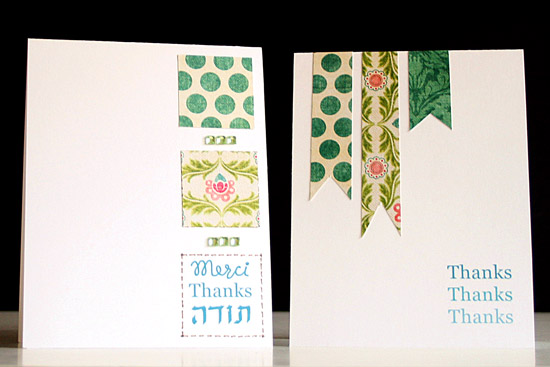 [Cardstock – Wausau, Patterned paper – My Mind's Eye, Gems – Hero Arts]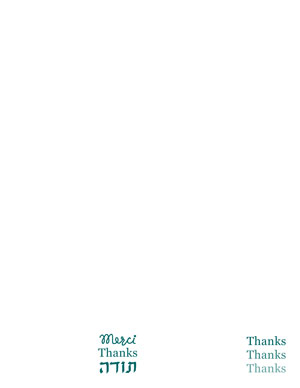 In the spirit of Thanksgiving which is celebrated here this Thursday I want to share a set of printable thank you cards (for personal use only).
To download it simply click on the image (or the link) and if it doesn't work try to right-click on it and opt for the "save target as…" option (it may be phrased a bit differently on different operating systems – but do NOT opt for the "save image as" option, as you will get the low resolution tiny preview image).
This print, cut and fold cards are perfect for last minute thanks giving… (please excuse my dorky pun). As a quick reminder, cut lengthwise at 4¼" and fold each piece in half.
I hope you like it and make use of the cards by spreading your love and letting people know you appreciate them.
Make sure you didn't miss the rest of the free printables, especially the printable holiday card set.
Share
Will you be giving thank you cards in the spirit of the holiday? Please leave a comment and share.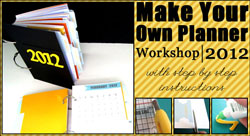 Check out Creativity Prompt's new and unique self paced workshop: "Make Your Own Planner".
This workshop will show you how to make a beautiful handmade planner for the year 2012. Not only are you going to get the entire meticulously designed planner kit for instant download, but you will also get a high resolution video tutorial as well as step-by-step instructions to guide you on each step of the way. Either treat yourself with a fresh and creative start for the coming new year, or get it to create wonderful gifts for your family and friends.
Join now
Tags: cards, freebie, printa, Thanks, thanksgiving