Hey everyone!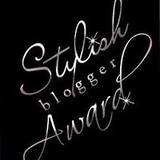 During my recent vacation I had received an e-mail from Michelle of "A Creative Operation" blog telling me they granted me a "Stylish Blogger Award".
I was so honored to get that award, especially from a couple of super talented ladies, such as Jackie and Michelle.
Unfortunately, as I was not at home at the time and my connectivity was very limited I couldn't participate by the rules.
Now that I'm home I wanted to say thanks.
I am really grateful for that gesture and cherish your award and vote of appreciation.
Sometimes, it's the small things that make everything worth while 🙂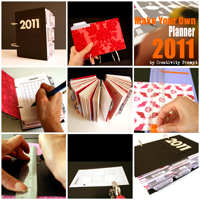 Check out Creativity Prompt's new and unique self paced workshop: "Make Your Own Planner".
This workshop will show you how to make a beautiful handmade planner for the year 2011. Not only are you going to get the entire meticulously designed planner kit for instant download, but you will also get a high resolution video tutorial as well as step-by-step instructions to guide you on each step of the way. Either treat yourself with a fresh and creative start for the coming new year, or get it to create wonderful gifts for your family and friends.
Join now