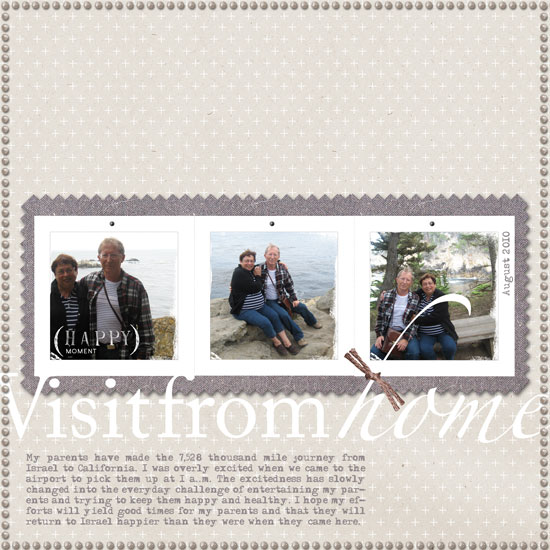 [Digital Kit: KD Rousti by Karla Dudley.]
My mom and dad have flown 7,528 miles to visit me in California.
Both their main flight and in-land connection flight were 3 hour late. Each.
I was sooooo excited to meet them here at last so I can show them around and speak to them.
So when we picked them up at the airport at 1 a.m. last week, I was ecstatic.
My parents are currently staying at our place and I try to do my best in hosting them but it is definitely a challenge.
I am hopeful that when they leave they will return home happy and with the understanding that I did my best to keep them entertained, happy as well as healthy… Or in other words, they will know everything I do – even the stupidest thing – is done with the best intentions.
Therefore I will be less available during the next few weeks and there will probably be less posts up – but stay tuned because I have awesome things coming up on September.
Share
I'd love to get your advise on how to entertain my loved and loving guests without becoming overwhelmed (and insane)… Please leave a comment and help me 🙂
P.S.
The layout I made was created with Karla Dudley's newest release: KD Rousti. Check out the kit, it's AWESOME!!! The photos were taken with my parents' point and shoot camera at Point Lobos, CA.

Check out Creativity Prompt's new and unique self paced workshop: "Welcome Little One". This workshop will provide you with everything you need, and then some, to make a fabulous handmade mini album to record the first moments of a new born baby.