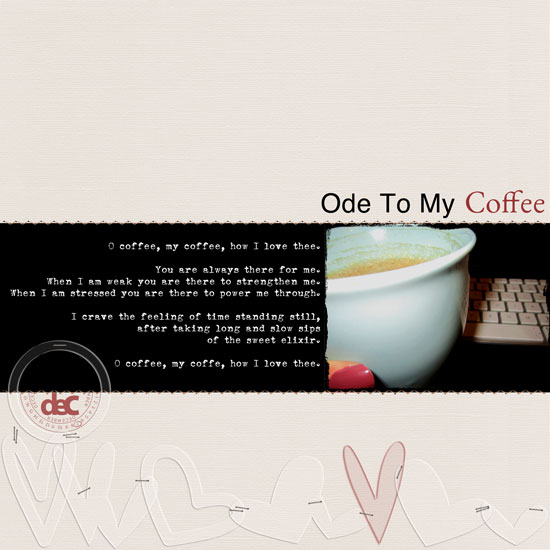 [Fonts: Helvetica, EB Garamond, Sears Tower; Digital Kits: Digi Essentials 10, Digi Essentials 11, Cardstock Essentials 2, Clear Essentials 1, Clear Essentials 2 – all by Karla Dudley.]
Journaling Reads:
O coffee, my coffee, how I love thee.

You are always there for me.
When I am weak you are there to strengthen me.
When I am stressed you are there to power me through.

I crave the feeling of time standing still,
after taking long and slow sips
of the sweet elixir.

O coffee, my coffe, how I love thee.

Check out Creativity Prompt's new and unique self paced workshop: "Welcome Little One". This workshop will provide you with everything you need, and then some, to make a fabulous handmade mini album to record the first moments of a new born baby.