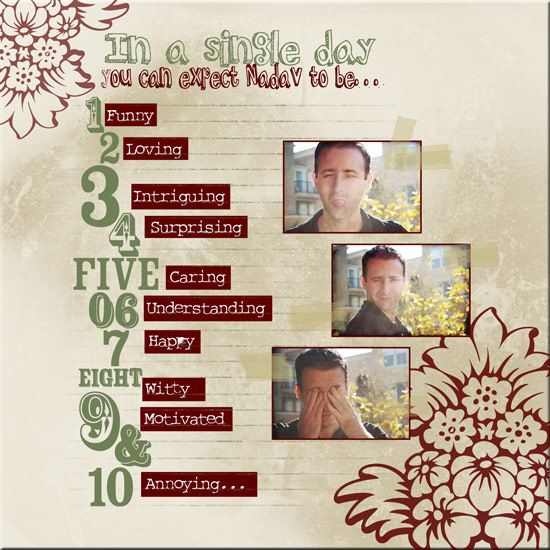 [
Fonts:
Rough Typewriter, Walk Around The Block;
Digital Kits:
Digi Essentials #2 by Karla Dudley &
Write It Down Top Ten Lists
+
Long and Winding Road
– both by Shimelle Laine.]
Journaling Prompt
One of the disadvantages of a repeated daily routine is that its details are forgotten and lost.
We are so used to repeat the same errands or be with the same people every day that we don't always notice things about them. We don't notice the small details of what occurs daily without fail.
In my journey to document and remember as much as I can, I try to take heed of things that I can count on – for better or for worse – to occur and reoccur every single day.
This journaling prompt is general and can refer to people who do certain things in a certain way – every day, or it can refer to errands we run daily (or several times per day, OCD?!), food we eat or beverages we drink daily, etc.
In this layout I highlighted a few of my husband's behaviors that come up each and every day – and I love him for that… It's the small things that count most.
Share
Leave a comment and share what things occur daily, without fail? I'd love to get a sneak peek into your dailyness (& I don't care it isn't a proper English word. I like it nonetheless).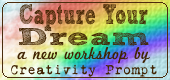 "Capture Your Dream" workshop is relaunching as a self-paced workshop. Isn't this the perfect time for you to capture your dream and make it happen?
Tags: Digital Kits, Digital Scrapbooking, everyday, Journaling Prompt, Shimelle