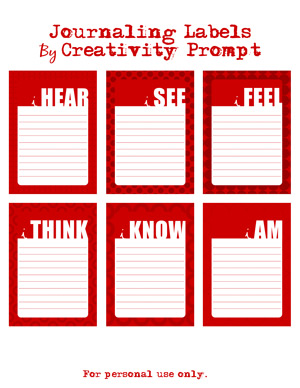 Remember this set of printable journaling cards?
Well, this Forensic Report Mini book by Swedish mixed media artist Hanna Andersson took me by surprise. I follow Hannah and adore her art and wasn't expecting to see my cards being used by her.
Thus spotting these journaling cards on one of her pieces had left a huge grin on my face.
I also love the idea behind the "forensic report" mini.
Please take a peek at her work. It's ahhh-mazing.
Aren't my readers the awesomest? Yes they are. They totally are!
Please feel free to share your pages with me. I love seeing my printables being used and loved.
Tags: Reader Highlight