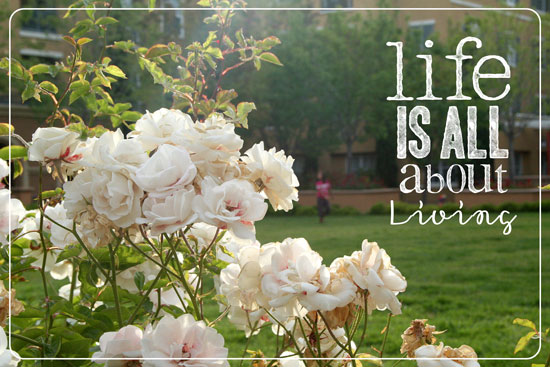 [Font: Morado Sharp; Digital Alpha Brushes: Digi Essentials 5 by Karla Dudley]
I often ponder what is life all about?
I am always looking for an extraordinary purpose or a "bigger than life" goal.
I usually get frustrated. I feel small. I feel weak.
Then I realize that life is all about living.
Life is not about reaching the landmark but about each and every step you take.
Life, at the moment is hectic and overwhelming and challenging.
I find it difficult do go to sleep because I feel like staying awake may freeze time.
I dread tomorrows.
Then I pause.
Take a deep breath.
And remind myself that life is all about living.
It is about enjoying the moment.
It is about appreciating everything I have.
Being grateful for my wonderful relationship with my husband.
Being thankful for my amazing family and awesome friends.
Life is all about living. Life is awesome.
So please bear with me…
Share
What is life for you? Leave a comment and share.
Tags: Inspiration prompt, life