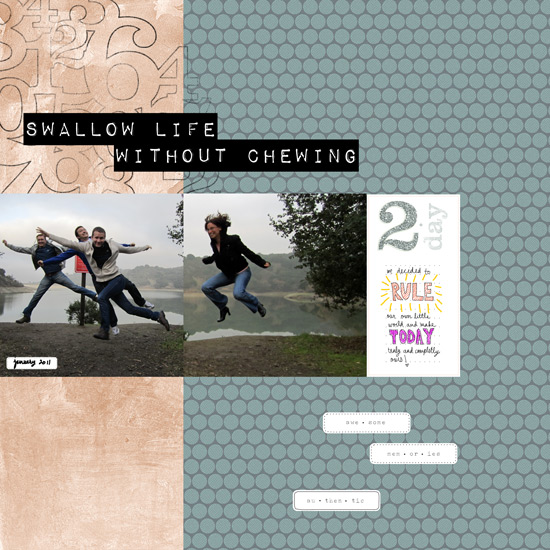 [Font: Label Impact (title) and my own handwriting; Digital Kit: Cypris by Karla Dudley.]
This time I decided to be a bit more playful and harnessed my trusty Wacom tablet to the job.
I wanted to create the feeling that, although I created this page digitally, it was actually a page out of an art journal.
Journaling reads
we decided to rule our own little world and make today truly and completely ours.

Check out Creativity Prompt's new and unique self paced workshop: "Welcome Little One". This workshop will provide you with everything you need, and then some, to make a fabulous handmade mini album to record the first moments of a new born baby.