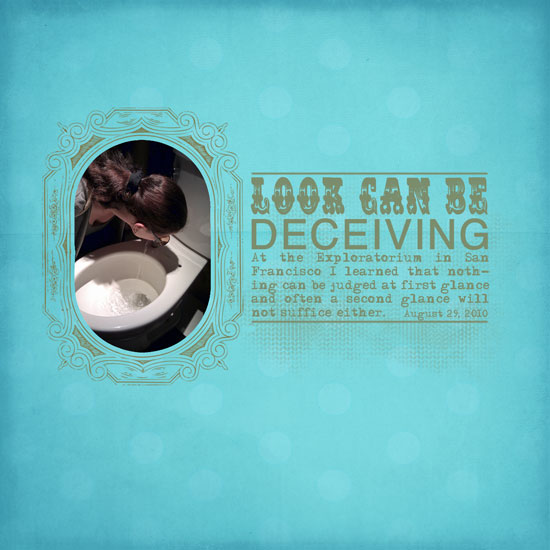 [
Fonts:
Romantiques, Helvetica, Adler;
Digital Kits:
Spring Time Basics and Write It Down Ornate Frames by
Shimelle Laine for Two Peas In A Bucket
and KD Fly Girl (distress brush) – by
Karla Dudley
.]
At the Exploratorium in San Francisco I learned that nothing can be judged at first glance and often a second glance will not suffice either.
Share
Would you drink out of a toilette bowl if you knew it is clean, fresh water?

Check out Creativity Prompt's new and unique self paced workshop: "Welcome Little One". This workshop will provide you with everything you need, and then some, to make a fabulous handmade mini album to record the first moments of a new born baby.
Tags: Digital Kits, Digital Scrapbooking, DT, scrapbook layout, Shimelle