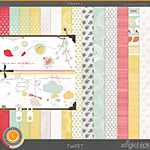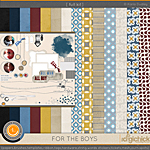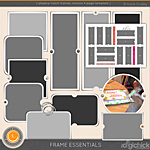 I have been IMPATIENTLY waiting for the release of these three beauties, so I can share them with you. These gorgeous digi staples are the result of an ingenious creative strike by Karla Dudley that I am sure you'll be able to enjoy as much as I do!
I love the mesh, doodled frames and paint splashes on KD For The Boy.
I love the tasteful doodles on KD Tweet.
I love the versatility of KD Frame Essentials.
LOVE them all!
So far, I have been playing with the KD For The Boys kit (the only thing stopping me from playing with them all is my serious lack of time):
[
Fonts:
BlackJack, Century, Century Gothic, Rough_typewriter;
Digital Kits:
KD For The Boys, KD Digi Essentials, KD Faded Sentiments, KD Spring '10 – all by
Karla Dudley
.]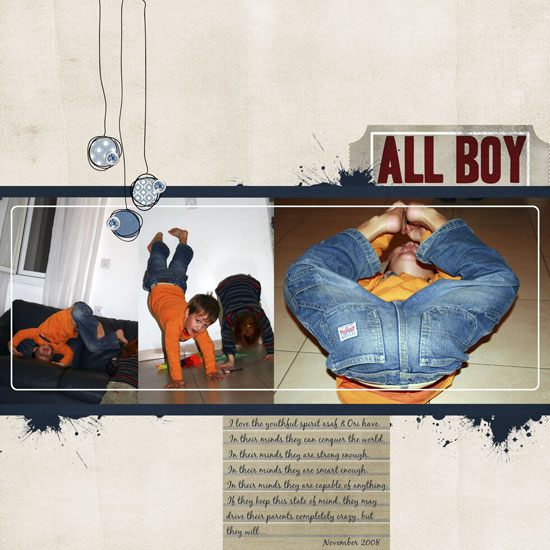 [
Font:
BlackJack;
Digital Kits:
KD For The Boys by
Karla Dudley
.]
Journaling Reads:
I love the youthful spirit Asaf & Ori have.
In their minds they can conquer the world.
In their minds they are strong enough.
In their minds they are smart enough.
In their minds they are capable of anything.
If they keep this state of mind, they may drive their parents crazy, but they will…

November 2008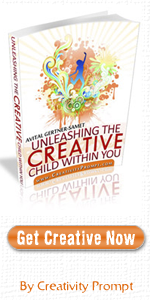 Tags: Digital Kits, Digital Scrapbooking, DT, Karla Dudley