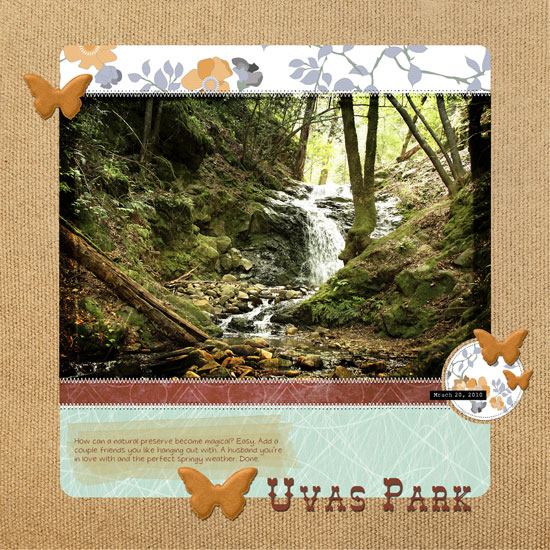 [
Fonts:
Jesse James, Tidy Hand, rough_typewriter;
Textures:
Shadowhouse Creations
;
Digital Kits:
KD Artist In Me (background paper), KD Blakely (patterned paper – floral), KD Sylvy (patterned paper – aqua), KD Trina (patterned paper – dark red), KD Digi Essentials (stitches + masking tape), KD Digi Essentials 2 (butterflies) – all kits by
Karla Dudley
.]
As a child I could look at my parents' modest living room and see a palace. I looked at my red shoes and imagined how they transport me to Oz. I saw a smiling face in the sun and I swear I could see a caring bear resting on a cloud… Everything seemed magical when I was a child.
Sometimes I try to dig deep and find that ability to make the ordinary seem (and actually be) magical.
Journaling Prompt
What is it that makes the ordinary special and the plain magical? Write it down.
My journaling reads:
How can a natural preserve become magical?
Easy.
Add a couple friends you like hanging out with.
A husband you're in love with and the perfect springy weather.
Done.
I also added character to my photo, by applying texture digitally. As you can see below, the changes are very subtle but add to the general ambiance:

Digital Tip – How To Add Magic With Texture Using Photoshop Elements
To add texture to your photo, all you need to do is to add layers and play with the blending modes.
Download the high definition texture files (or take pictures of textured materials yourself). In this photo I used a few texture files by Shadowhouse Creations.
Open the texture photos and with the selection tool picked, drag them over to your original photo (make sure you save it under a different name). The textured file should appear as a layer above your original picture's layer.
Resize the texture file so it covers your photo, by dragging the bounding box to place.
The texture should now cover your entire document.
Next, go to the blending modes drop menu. It is placed right above your layers view, left to the opacity levels and is 'Normal' by default.
Play with the mode. Start with 'Overlay' or 'Soft Light' modes. See what happens…
Play with the opacity.
Add a solid color layer by clicking on the 'adjustment level' button and choosing 'solid color'. Lower the opacity and see what happens.
Explore and have fun!
Are you feeling the magic yet?
Share
How are you transforming the plain into magical? Share your thoughts by leaving a message.
Have you tried the texture technique? How did it work for you? Please let me know 🙂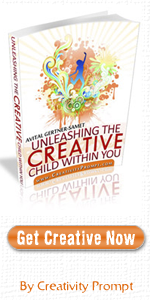 Tags: Digital Kits, Digital Scrapbooking, DT, Journaling Prompt, Karla Dudley, life, magic, magical, photoshop, PSE, Texture