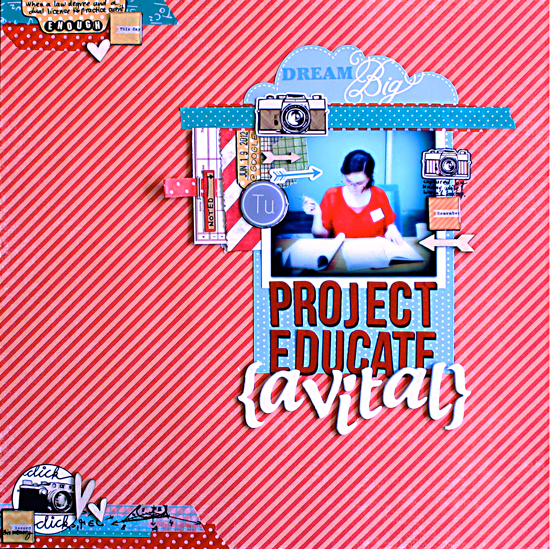 If you like it –
My husband captured this moment with his Android when I wasn't looking and I really liked the fact that he encapsulated not only the moment but a theme in my current life.
I added a scribble on the top left side of the layout "When a law degree and a dual license to practice aren't enough", as I felt it gives the story a bit more depth, as this is not a picture of me studying for a class, but a picture of me acquiring more knowledge and absorbing more information in a quest to swallow the world of knowledge that is out there. A quest that has no rhyme or reason to it and has no specific path. I'm taking coding classes, mathematic classes, history classes, English literature classes, Ethics classes – as well as classes for my Continuing Legal Education credits quota. I'm nuts like that. Whenever I feel especially overwhelmed with lack of time and pressure to finish things, I just add another class that I either self-study or take online.
In this layout I tried a layered look that I usually do not go for, as I am a linear type of person. [a.k.a geek]
It was fun trying a new look, but you can tell that layering isn't my strong suit… Mainly because I lose patience along the way and start adhering things down too soon.
I also added some concealed journaling inside the itty bitty envelope under the photo to include more details and personal notes. I glued an old ribbon that looked exactly like my washi tape to pull the journaling spot from its place.
Supply
Tags: layout, Personal Notes, scrapbook layout