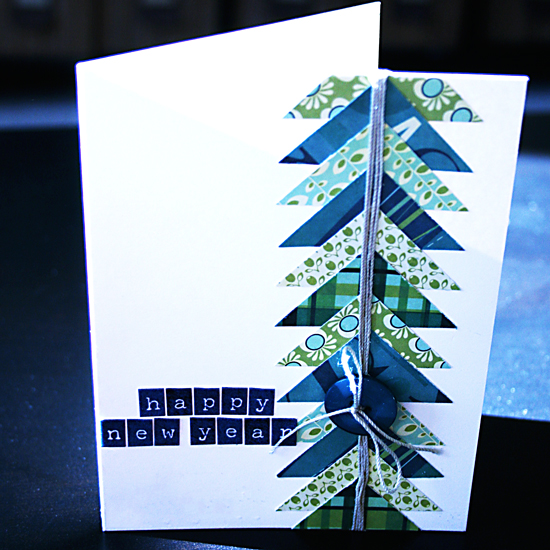 To all my Jewish readers and friends – Happy New Year!
May you have a sweet and wonderful year.
To all my readers of all religions and beliefs – Have a good one and enjoy each day to the fullest!
My Process
To make it I cut a bunch of squares from a 6″ by 6″ paper pad and cut each square in half to make a triangle. Then I stacked all the triangles together and instead of machine-stitch them, I laid a line of liquid glue in the middle and wrapped twine a few times around it, then I threaded the loose ends through a button and tied them into a bow. I looked for a "Happy New Year" stamp in my stash but didn't find one so I used mini letter stickers instead.
Supply
Tags: cards, creativity prompt, holiday cards, Holiday greetings, New Year