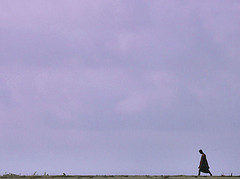 [Photo by:
Joiseyshowaa
]
Whether we ask for it or not life has in store for us an abundance of challenges. As long as we are trying we will never fail. As long as we believe in our ability to overcome – we will succeed. Though there is one thing we should learn how to do and it is to allow ourselves to get help.
Getting help from a friend or a kind person is not failure, it is the means to success.
Every problem has its solution and some problems can be solved only by mutual work. Getting help doesn't mean we are unable to solve the problem. It merely means we have identified the solution and it includes another person in it.
Be open. Be hopeful and optimistic. Keep on trying and don't refuse a helping hand.
I saw this video on You Tube and it conveys this inspiration prompt wonderfully:
Share
Are you willing to keep on trying and get help when you need it? Share your thoughts and comment on this post.
Have a fahhhhhbulous day!!!