If you like it –
Happy World Card Making Day (WCMD) everyone!
What have you been doing today? Have you celebrated this special holiday?
I made a bunch of cards…
It all started when I went through my Google reader and saw all the WCMD challenges. Then one challenge in particular had caught my eye, Robyn's Argyle challenge on Studio Calico's blog. As soon as I saw it I thought about using my Everyday Hexagons stamps to create the argyle with a little bit of paper piecing, as each hexagon is made out of 6 equilateral triangles. Perfect!
So I took a few stamps and inked them with some Distress and Jenni Bowlin inks and started cutting them into triangles… Then all I had left was assembly. Pretty easy.
Here's a closer look at each card and the supply used to make them at the end (Each card is made with pretty much the same supply and tools):
Thank You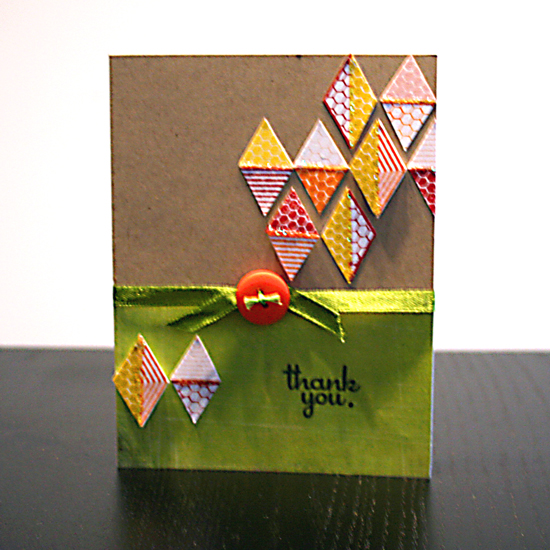 Thanks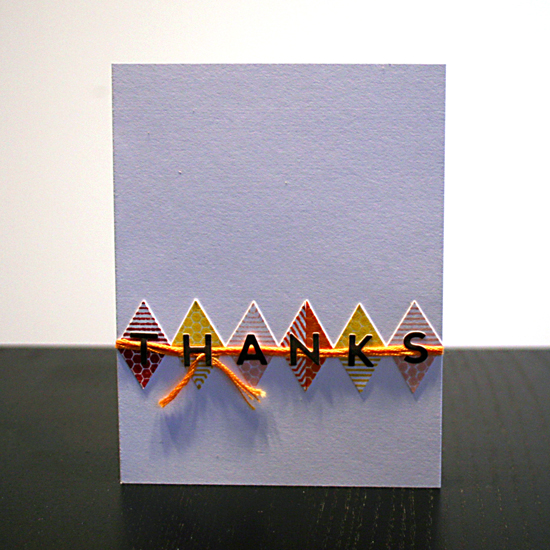 Many Thanks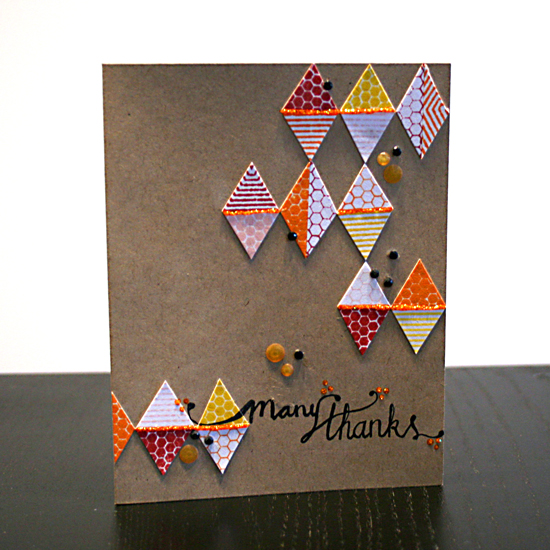 Thanks A Million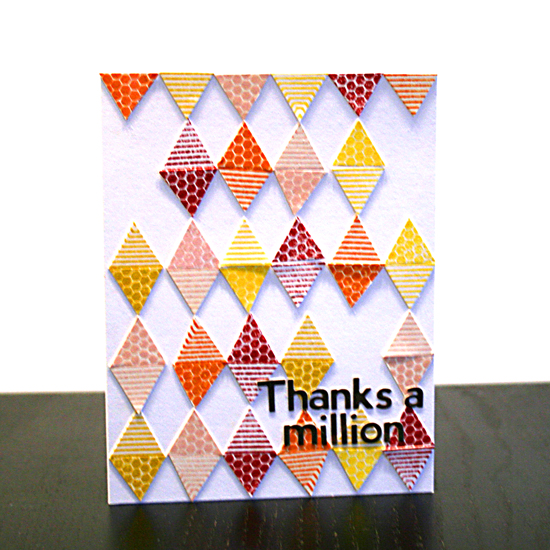 Supply