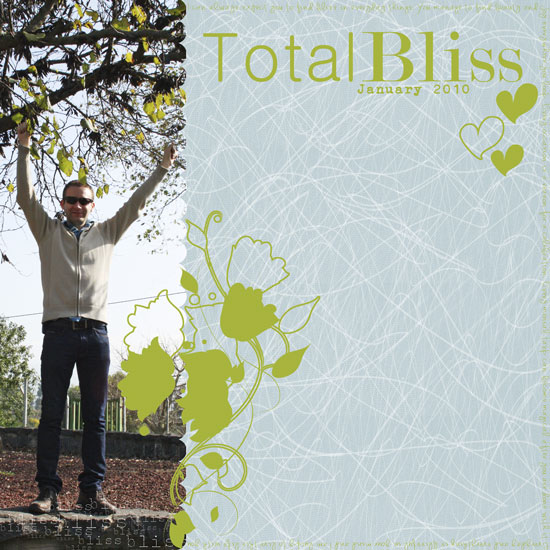 [
Fonts:
KD Everyday, Modern No. 20, Gulim, Erika Ormig;
Digital Kits:
KD Sylvy, KD Say It With Love, KD fancy Borders 1 – all by
Karla Dudley
.]
Raindrops on roses and whiskers on kittens
Bright copper kettles and warm woolen mittens
Brown paper packages tied up with strings
These are a few of my favorite things
From: The Sound Of Music
Clearly, winning the lottery or receiving the Nobel Prize creates unimaginable bliss, but as the song says – also are the little, unexpected things in life.
Let me share something with you. It's a very personal fact pertaining to my taste in men…
For a LONG time I fell in love with smart men. When I say 'smart' I clearly mean genius, well above average. The higher the IQ, the deeper my infatuation.
As I met Nadav (my husband) during my first year in Law School I am talking about teen love…
I loved the intellectual challenge. I loved the puns and the riddles. I loved all the mind games. I loved the extra reading to stay on top… (Have I mentioned how competitive I were in high-school?)
I loved it all. The more mind twirling I had to exercise – the more I enjoyed the chats with my latest crush.
Then I met Nadav…
Don't get me wrong here. Nadav is one of them geniuses everyone loves to hate (but can't).
He finished everything he ever did "Summa Cum Laude", astonishing all his professors.
But he doesn't take it too seriously. He enjoys life and he makes life enjoyable to anyone near him.
When I met him I suddenly didn't feel like playing mind games.
I felt comfortable enough to be weak sometimes.
I felt comfortable enough to let my guard down around him.
I realized that I like that better and that for the first time I am truly in LOVE.
Journaling Reads:
I can always expect you to find bliss in everyday things.
You manage to find beauty and Joy everywhere you look.
Every occasion is a reason for a celebration.
Every menial task can become magical after you are done with it.
Everyday and everything is blissful in your mind and I am lucky to live this life with you.
You may think it's the big things that stir you and brings happiness into your life, but it is the small, unexpected gestures that transforms your life from plain to extraordinary.
So take a pen and a journal and list all the things that makes you go ahhhhhhhhh.
BE HAPPY!
Share
What brings total bliss to your life? Share by leaving a comment, I'm looking forward to hearing from you guys.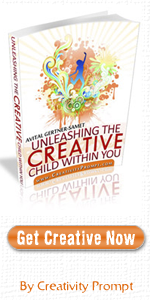 Back when we were kids creativity came naturally to us. Everything was possible and our prolific imagination was the only limit we knew.
Through the years we have grown apart from our inner creative child and along with that – have lost our pristine and utter joy of creation.
In this e-book I will pave your way back to your inner creative child, brick by brick.
"Unleashing The Creative Child Within You" will explain why you became distant from your core creativity and will reveal the secret to getting it back.
With exercises designed specifically to help you find the inner child within you, regain its confidence and unleash it – you are bound to get your mojo back faster than you think.
Your inner creative child wants to come out and play, so don't disappoint it and get "Unleashing The Creative Child Within You".

Tags: Bliss, Digital Kits, Digital Scrapbooking, DT, Journaling Prompt, Karla Dudley