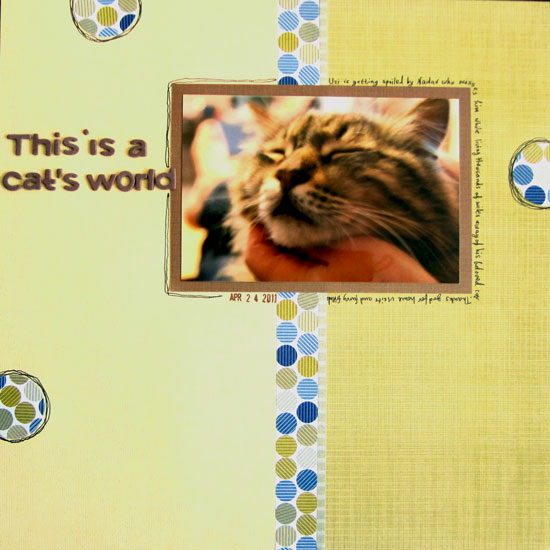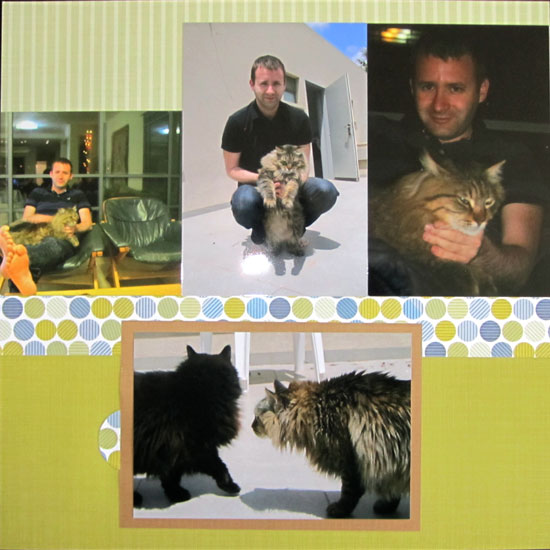 As I've mentioned numerous times, Nadav LOVES his cat, Uzi (the fat one). He is less fond of its sister, Shachar (the black one). She is less friendly, even hostile. Especially towards her brother who's scared of her.
One day Nadav insisted that I feed Uzi (I'm a bit scared of doing that because he gets VERY excited when he's being fed). So I put some cat food in his bowl and he started eating joyously until Shachar came in and he immediately stopped and let her eat up. He did not move a muscle until she was finished and walked away from the room altogether. Only then (even a few seconds later, to be sure) he moved slowly towards the bowl and resumed eating.
So. Adorable.
All the products I used are way old, from companies not existing anymore… So there is no use in naming the products. Let's just say: "Raid your stash".
By the way, the letters are fun foam die cuts that I cut with the Cuttlebug, using a Sizzix 4″ by 8″ die.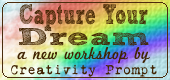 This year you can really make your dream come true!

"Capture Your Dream" workshop is a self-paced, six weeks long workshop, that will walk you through a journey of capturing your biggest dream and making it come true.

In the process of making your dream happen – with lots of inspiration and guided self-exploration, you will also create a mixed media mini album from scratch and learn many tips and techniques – including some photography pointers that will add character to your photos and will help you take better pictures of your projects.

The workshop includes 30 printable PDF lessons with step-by-step pictures and instructions as well as several printable templates you may use in other projects too.

I am confident you will enjoy it and find it helpful so I also offer full money back guarantee while the workshop lasts.
Tags: creativity prompt, layout, scrapbook, scrapbook layout, scrapbooking