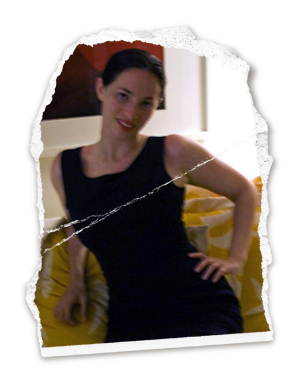 I stumbled upon a fun meme on Nancy's blog and felt a compelling urge to join in, so here it is:
Three names I go by:
Avital
Taly
Choconemesh (which is chocolate-freckle in Hebrew)
Three places I have lived:
Haifa, Israel.
Dublin, Ireland.
California, USA.
Three places I have worked:
Volunteer work, as a student, for a non profit organization.
Associate attorney at a law-firm.
Owner of a web based business.
Three things I love to watch:
House.
Glee.
Lie to me.
Three things I love to eat:
Sushi (Philadelphia roll is my favorite)
Anything with potatoes in it – from chips to mash…
Rich, decadent, flourless chocolate cake.
Three things I am looking forward to this summer:
Getting done with my secret project.
My parents first visit here.
Reading 3,567 books that are on my waiting list.
Your turn:
Share three things about yourselves! Please, please, please. Either leave a comment or a link to your personal blogs.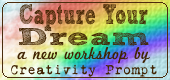 Check out Creativity Prompt's self paced workshop: "Capture Your Dream". In this workshop you will capture, follow and make your dream come true as well as document your journey in a fabulous mixed media mini album.
Tags: meme, Personal Notes