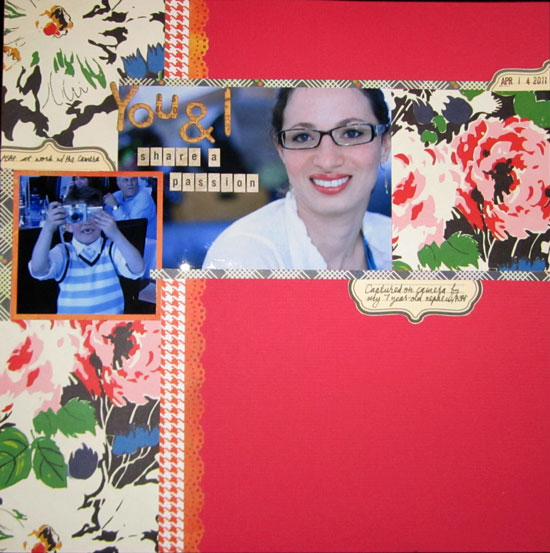 In my last visit to Israel I found out that my 7-years-old nephew loves to take pictures.
I always knew he is a talented little guy. He's drawing and painting whenever he has the chance to do so.
He's also gifted, but that's just me bragging. So unrelated… Moving on.
I never knew that he also likes to take pictures.
He is so talented. He has a great eye for composition and he did a very good job with my DSLR.
Better job than mine…
In this layout you can see a photo of me taken by him with my camera and a photo of the little guy with his camera, taken by me.
[Bragging again – he's also very cute. Handsome little guy].
Products Used
[Note: a lot of the products are old, thus unavailable]
Tags: creativity prompt, layout, scrapbook layout, scrapbooking