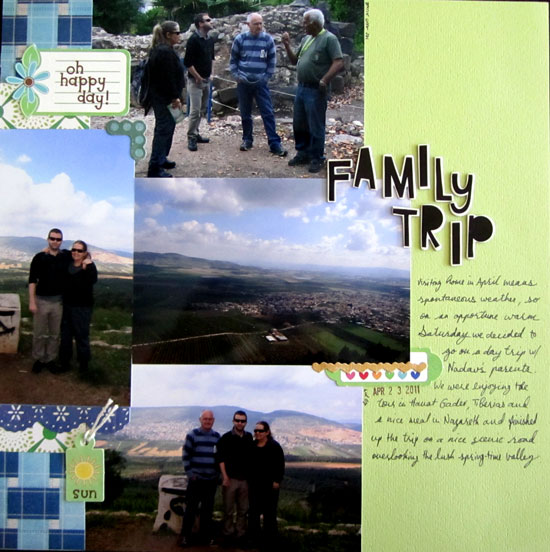 This layout is photo heavy, as I wanted to include all the photos we took at a day trip with Nadav's parents, while we were visiting home in April.
All the photos were printed at 4″ by 6″, but one was trimmed to fit in…
Supply Used

Check out Creativity Prompt's new and unique self paced workshop: "Welcome Little One". This workshop will provide you with everything you need, and then some, to make a fabulous handmade mini album to record the first moments of a new born baby.
Tags: creativity prompt, layout, scrapbook, scrapbook layout, scrapbooking