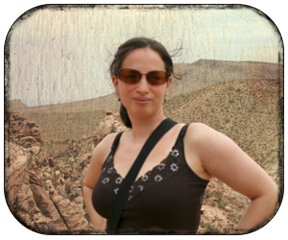 I think that this life lesson fits perfectly with my two months absence form Creativity Prompt. No matter how well or how badly I plan – life happens eventually.
At first I wanted some time off so I can get ready for my first workshop "Capture Your Dream". But even after the workshop started and went on fabulously, I still needed some more time to recollect my thoughts and find my focus again. In other words, life happened.
I will soon reopen the registration for the workshop, as a self-paced workshop and I am also going to reveal a few more workshops in the coming months.
In the meantime, Creativity Prompt will resume its regular schedule of an Inspiration Prompt each Monday, a Journaling Prompt each Wednesday and a Creativity Prompt each Friday.
Going back to regular posting after a long pause isn't easy. This quote by Philip Gulley has inspired me to do so:
Too many times we pray for ease, but that's a prayer seldom met. What we need to do is pray for roots that reach deep into the Eternal, so when the rains fall and the winds blow, we won't be swept asunder.
To that I will add these three pointers – that has been helping me time and again:
Breathe. The long pause has fed the monster of self doubt and self criticism and it planted fear and overwhelmingness inside us. A deep breathe will cleanse the poison and calm us down.
Lose the negativity. After we have washed away the toxicity we should take care of the monster's long arms: shame, fear, high expectations and perfectionism. We can banish those calamities by filling ourselves with belief, self acceptance and permission to simply be.
Find focus and thrill. Our body is clean and is radiating with positivity. Now is the time to take a moment, contemplate. Find what drives us. Rekindle our passion and focus on everything that is good about our path which we came back to and started striding on again.
Share
Have you ever felt 'Life happening' at full steam? What helped you to go back to your normal routine? Please share by leaving a comment on this post.
Tags: Inspiration, Inspiration prompt, life, quote, quotes