I would like to share an inspiring video I've stumbled upon on You Tube. The video conveys the story of a kid who insisted on adopting an uplifting point of view despite what "the experts" and his "social environment" said. An excellent and inspiring story:
Are you as inspired as I was after watching it? I am sure you are!
Now, inspired by this wonderful video, grab your journal and portray an up-side-down point of view. The kind of view that sees a smiling face instead of a sad one. The kind of view that sees the little things and tries to ponder about how things miraculously work. The kind of view the boy had that made him so special – and so controversial.
Try to communicate the same point of view from behind the camera – Try new angles, new lighting, new settings, zooming in a bit more – try to view the world differently.
Share your thoughts, journaling and photos by leaving a comment on this post.
Reminder
Only one more week left for the early bird's admission to "Capture Your Dream". Don't miss on the special offer of only $14.95 for 30 downloadable lessons!!! (LESS THAN 50 CENTS PER LESSON)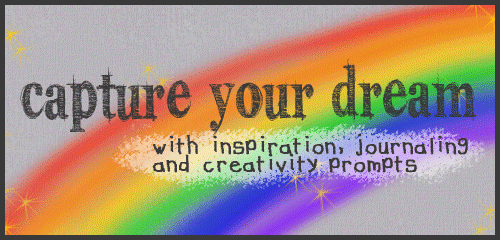 Tags: creative writing, journaling, Journaling Prompt, point of view, Video