For this week I have a 5-minute-project for you. An adorable little brag book with a fun foam cover that makes it extra "snugglable".
It is cute. It is easy. It is super, light-speed, quick and it is made with very inexpensive materials. The perfect project.
Put a 2″ by 3″ photo with a 1″ by 3″ piece of patterned paper or journaling strip on each page for the quickest scrapbook ever.
Tools & Supply
How To
Step by Step Instructions
Cut fun foam to 3½" by 9½".
Cut 2 cardstock strips of 3″ by 12″ each.
Score each strip at 3″, 6″ & 9″. You can just align your score lines with the 3″ mark on your paper trimmer.
Fold your score lines – once up and once down – to create an accordion fold.
Adhere the folded cardstock strips to the fun foam with a double sided adhesive. Optional – Before attaching each cardstock strip, you can add a strip of ribbon to it – just align the middle of the ribbon with the center point of the back of the cardstock and adhere to the fun foam. Tie the ends of the ribbon in a bow to make sure your accordion fold stays put.
Find the center of the fun-foam cover's flap with the grid ruler and mark 1″ on each side. Cut along these marks all the way to the bottom of the flap and snip off the ends.
Adhere the velcro or magnetic snaps to the flap. To make sure the aligning is perfect, adhere both parts of the velcro while they're attached together and then peel off the backing and close the flap. To allow some room for bulky embellishments, make sure you don't close the flap too snag.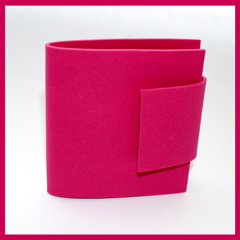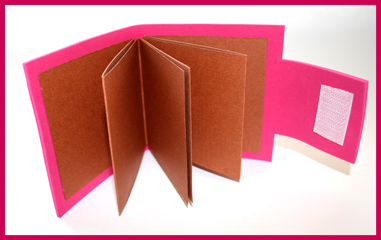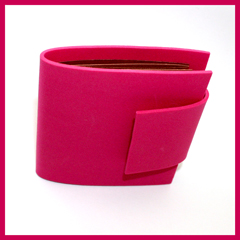 Share
If you have any question, suggestion or remark – don't hesitate to contact me – either leave a comment here, use the contact form or start a new thread on the Creativity Prompt Flickr Group!!!
I would also be very happy to see your own creations, so don't be shy and share 🙂
Reminder
Only a few more days left for the early bird's admission to "Capture Your Dream". Don't miss the special offer of only $14.95 for 30 downloadable lessons!!! (LESS THAN 50 CENTS PER LESSON)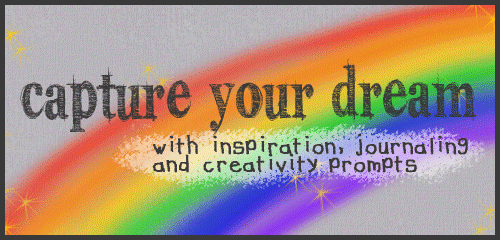 Tags: brag book, creativity, creativity prompt, fun foam, mini-album, scrapbook, scrapbooking, Tutorial, Video Tutorial