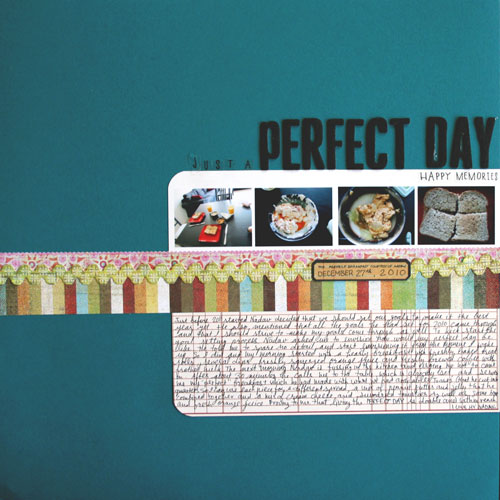 There are a million and one reasons why I love my husband so much.
This is one of them.
Last December we were trying to figure out our goals for 2011.
To get me into the New-Year's mood, my husband told me to envision what would be a perfect day for me.
He told me that I should get down to the littlest of details and start from the moment I wake up.
So I went on and on, trying to see this perfect day in my mind's eye.
The following day, I woke up and my husband was fussing at the kitchen.
I asked him what was going on but he told me to sit still and steer clear of the kitchen.
After about 30 minutes he called me and on the table waited the perfect breakfast.
The same one I envisioned the day before.
(or a close version thereof)
made with what we had at hand.
He even tried to make "specials" by mixing the peanut butter and jelly in a bowl and also mixing some sun-dried tomatoes with cream cheese, a-la-tapas…
I couldn't believe my own eyes.
My husband whose recipe for a fried egg is: "Avital, I want a fried egg",
initiated and executed all of that.
He wanted to teach me a lesson.
A lesson very well taught:
The road to making your dreams come true,
the alleyway to the perfect day,
exists.
All you have to do is take what you have at hand and go get it.
Lesson learned.
Supply
Background cardstock by Bazzil Basic Paper.
Patterned paper from Basic Grey's Mellow collection (oldie but a goodie)
Basics kraft label stickers by Basic Grey.
Red and white ledger paper is by October Afternoon from the Road Map collection.
Share
How does your perfect day look like? Please leave a comment and share.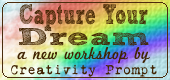 Check out Creativity Prompt's self paced workshop: "Capture Your Dream". In this workshop you will capture, follow and make your dream come true as well as document your journey in a fabulous mixed media mini album.
Tags: creativity prompt, layout, scrapbook, scrapbook layout, scrapbooking