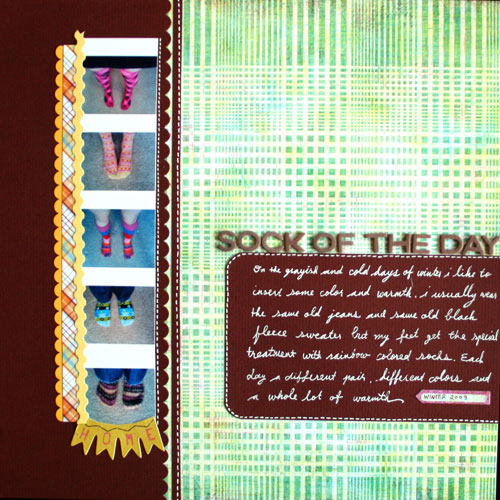 My feet get cold in the winter.
I like warm feet.
Thus I wear socks.
Very colorful socks.
That is all.
What makes you feel at home? What warms you up during winter and what keeps you cool during summer?
Supply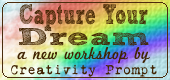 Check out Creativity Prompt's self paced workshop: "Capture Your Dream". In this workshop you will capture, follow and make your dream come true as well as document your journey in a fabulous mixed media mini album.
Tags: creativity prompt, layout, scrapbook, scrapbook layout, scrapbooking