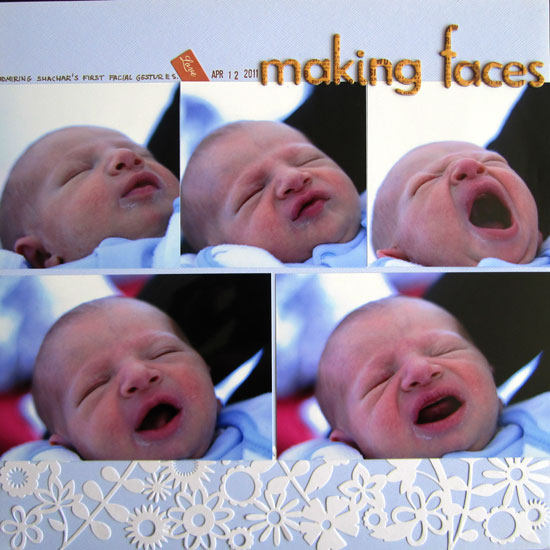 I am always mesmerized by facial gestures of babies.
Don't you love this sweet little face.
I don't care if it's just a reflex.
[evidence of a good meal on his lower lip]
I swoon over these faces nonetheless.
Products Used
Cardstock by Bazzil.
Lace paper by KI Memories.
Tag by Making Memories.
Smash date stamp by K & Company.
Letter stickers by Studio Calico.

Check out Creativity Prompt's new and unique self paced workshop: "Welcome Little One". This workshop will provide you with everything you need, and then some, to make a fabulous handmade mini album to record the first moments of a new born baby.
Tags: creativity prompt, layout, scrapbook, scrapbook layout, scrapbooking