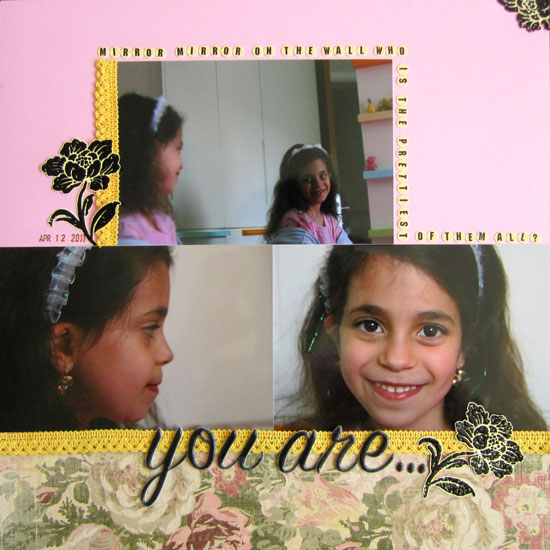 Everyone knows the original text from the Grimm's fairytale:
"Mirror, mirror upon the wall, Who is the fairest of all?"
I guess self image was a big issue back then as well… Only the proportions have changed through time.
I couldn't help but write my own version of this famous line to depict my young niece, who thanks god, has a healthy self image at 8.
I only hope she'll keep up with her good spirit and won't develop distorted self consciousness once she becomes a teenager.
So far, so good.
It also doesn't hurt to be so photogenic…
Products Used

Check out Creativity Prompt's new and unique self paced workshop: "Welcome Little One". This workshop will provide you with everything you need, and then some, to make a fabulous handmade mini album to record the first moments of a new born baby.
Tags: creativity prompt, layout, scrapbook, scrapbook layout, scrapbooking