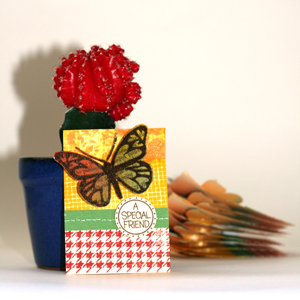 Last Friday I shared my process of creating this artist trading card (aka: ATC) with you.
In that post I asked whether you will be interested in an ATC swap here on Creativity Prompt.
In the meantime there were a few responses directly to my e-mail.
If you are interested in participating in the swap, please leave a comment here.
Don't forget to include your e-mail address in the comment's form so I will be able to contact you with the details. Do not mention your address in the comment itself to avoid possible spammers.
Have a great day!
Tags: Artist Trading Card, ATC, General Notifications, swap