Happy 4th of July to all my American Friends! How are you celebrating today?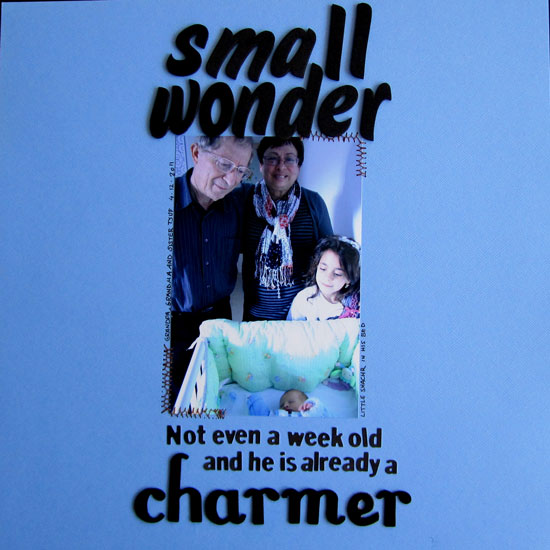 I once heard that babies are born cute as a survival mechanism.
They need to get fed, cleaned and be taken care of in general, but they can't give anything in return (other than happiness and joy).
Not that I do not appreciate joy and happiness. Everyone need an abundance of those in their lives.
But that's the point, their cuteness generates the joy and happiness…
Saying that, let me just tell you one thing:
Babies may not be able to speak or communicate in any way, but they have a way of making the world revolve around them.
What a small and magnificent wonder.
Supply Used
This is a very minimalistic layout… I just stitched two corners of the photo and added letter stickers and some handwritten journaling. I gave the photo take the center stage, just like my newborn nephew…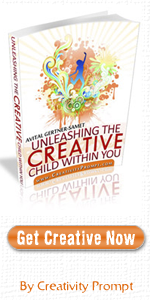 Back when we were kids creativity came naturally to us. Everything was possible and our prolific imagination was the only limit we knew.
Through the years we have grown apart from our inner creative child and along with that – have lost our pristine and utter joy of creation.
In this e-book I will pave your way back to your inner creative child, brick by brick.
"Unleashing The Creative Child Within You" will explain why you became distant from your core creativity and will reveal the secret to getting it back.
With exercises designed specifically to help you find the inner child within you, regain its confidence and unleash it – you are bound to get your mojo back faster than you think.
Your inner creative child wants to come out and play, so click here to get "Unleashing The Creative Child Within You" now.
Tags: creativity prompt, layout, scrapbook, scrapbook layout, scrapbooking