I have a 'thing'. I don't like themed embellishments and papers.
Whenever I see a spooky house or Hanukkah lights or a Christmas tree or a cutesy airplane – I steer clear.
I guess my 'thing' stems from being an obsessive compulsive collector of paper and embellishments. I almost never use up my stash immediately after buying it and I love to be able to use it at any time.
Moreover, I prefer to tell my stories through my journaling and/or my photos and not through the mass manufactured themed design.
But that's just me…
Lately, I was glad to find out more and more manufacturers who offered "themed" products with design that can work also for layouts outside the theme. For example, I love the kraft papers by My Mind's Eye and the beautiful French chic papers by Pink Paislee.
Saying that, what I am MOST happy about are entire collections that can work outside the theme. Karla Dudley has released a new kit in a new store – Design House Digital. The kit is a themed kit for Halloween, hence its name: Spook. However, the kit can totally work for any layout, whatsoever, with the natural color palette and fun embellishments.
Here is a layout I created using Spooked: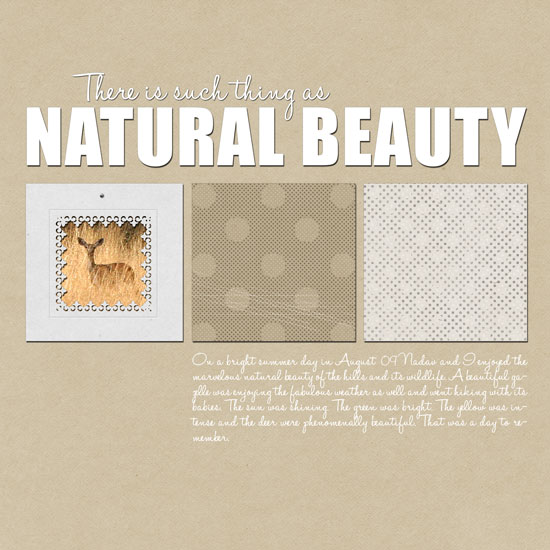 [Fonts: Impact and Halo Handletter; Digital Kit: Spook by Karla Dudley.]
Share
What do you think about themed collection? Are you buying or saying bye bye? Please share by leaving a comment.




Check out Creativity Prompt's new and unique self paced workshop: "Welcome Little One". This workshop will provide you with everything you need, and then some, to make a fabulous handmade mini album to record the first moments of a new born baby.