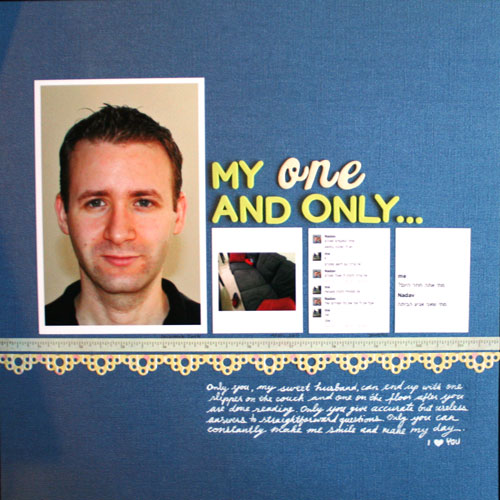 My husband has quite a unique personality.
Another reason why I love him so much.
When you ask him something you never know what kind of answer to expect.
And after he leaves a room, you never know what you'll find there.
I decided to record those funny quirks so I'll always remember him by it.
To do that I took a few screen shots of our Google chat, our main line of communication while he's at work.
In those chats you can find one of his accurate but useless answers,
("when will you come home" "when I'll get there")
one of his funny answers
("we need to eat dinner early today" "So start working on that" "but I don't have my pots and pans with me…")
and a snapshot of something only he manages to do – leaving the sofa with one slipper on it and one on the floor…
I love him.
Supply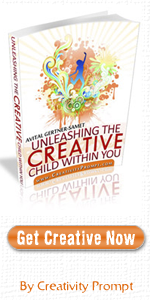 Back when we were kids creativity came naturally to us. Everything was possible and our prolific imagination was the only limit we knew.
Through the years we have grown apart from our inner creative child and along with that – have lost our pristine and utter joy of creation.
In this e-book I will pave your way back to your inner creative child, brick by brick.
"Unleashing The Creative Child Within You" will explain why you became distant from your core creativity and will reveal the secret to getting it back.
With exercises designed specifically to help you find the inner child within you, regain its confidence and unleash it – you are bound to get your mojo back faster than you think.
Your inner creative child wants to come out and play, so click here to get "Unleashing The Creative Child Within You" now.
Tags: creativity prompt, layout, scrapbook, scrapbook layout, scrapbooking